Think flexibly, overcome boundaries
-
Rigid-flex circuit boards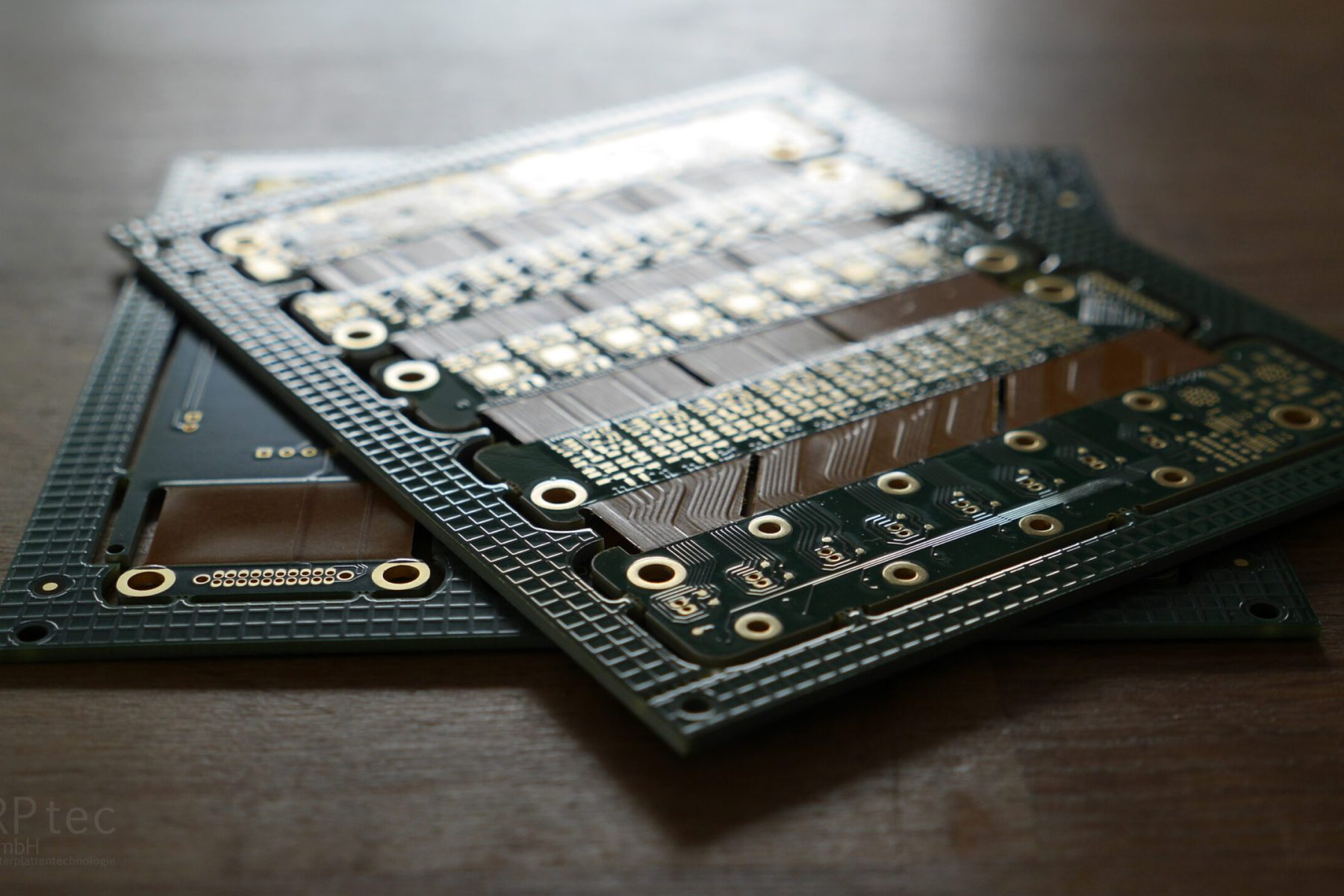 Have you ever dealt with rigid-flex PCBs?
These innovative components open up new possibilities and offer a flexible solution for a wide range of applications. Rigid-flex PCBs are a unique combination of rigid and flexible PCBs. They combine the advantages of both worlds by offering the possibility to place electronic components on both rigid areas and flexible sections.
The advantages are obvious: miniaturisation, heat resistance, long-term reliability and better signal integrity.
This advanced technology enables greater reliability of your system by reducing potential sources of error. By minimising connectors and cables, you not only increase efficiency, but also the performance of your electronic components. But this is just the beginning.
The real power of rigid-flex PCBs lies in their flexibility, which allows you to precisely position components and traces. This leads to improved signal integrity and opens up a world of innovative possibilities. Whether you're in medical technology, the automotive industry, aerospace or consumer electronics, rigid-flex PCBs offer unimagined application possibilities.
However, it is important that the design of a rigid-flex PCB takes into account design considerations that are not relevant in a rigid PCB design. Our team of experts is ready to help you with this!
We support you in the implementation of your ideas and ensure that the design is flawless. In addition, we naturally answer questions about the integration of flex-rigid PCBs.