A technology for manufacturing electronic components and multilayer circuits based on sintered ceramic carriers.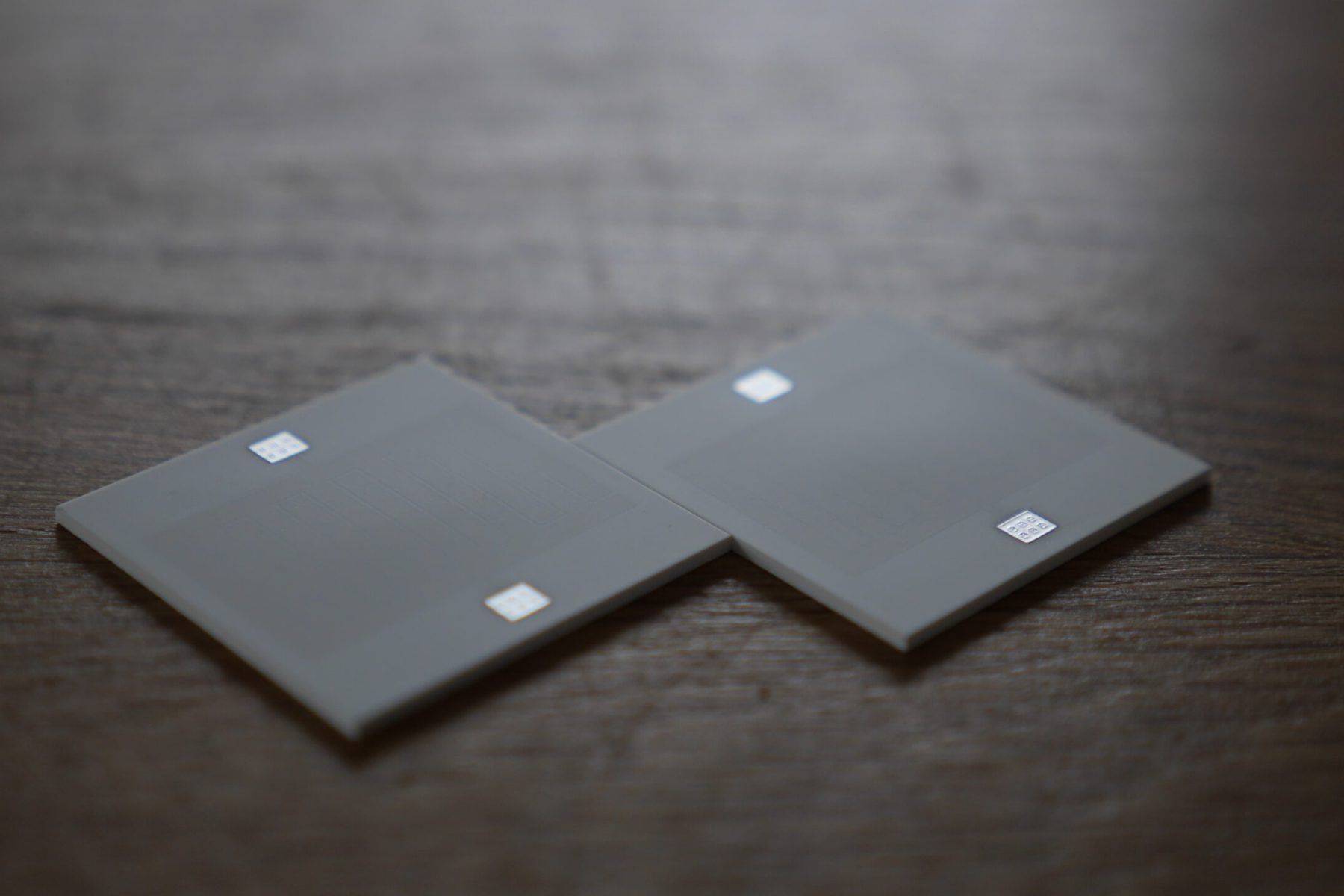 We are pleased to have presented our presentation on LTCC at the PCB Days! Now you can download the full presentation on our website. Learn more about the exciting world of PCB technology and discover the benefits of LTCC.
More than just a circuit board
Where others reach their limits...
LTCC comes into play.
Whether in mobile communications, satellite, microsystems and medical technology or in the automotive industry (control units).
Perhaps you yourself have had LTCC in your hand without knowing it.
- In the form of an e-cigarette or in the cosmetics sector as a laser device, diffuser or air filter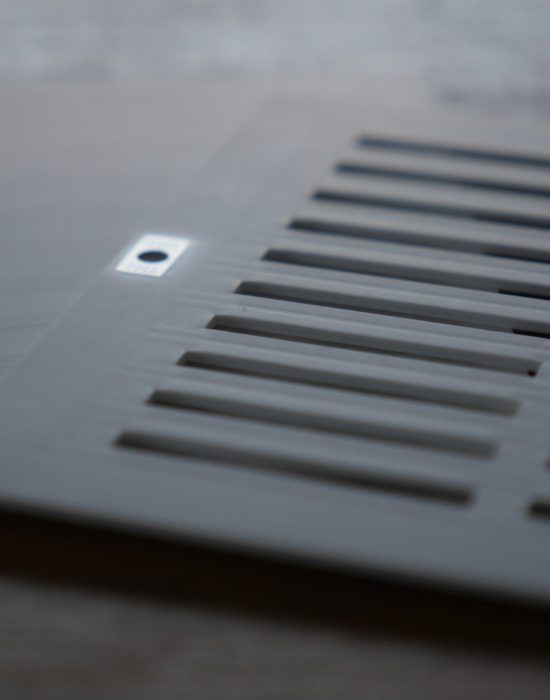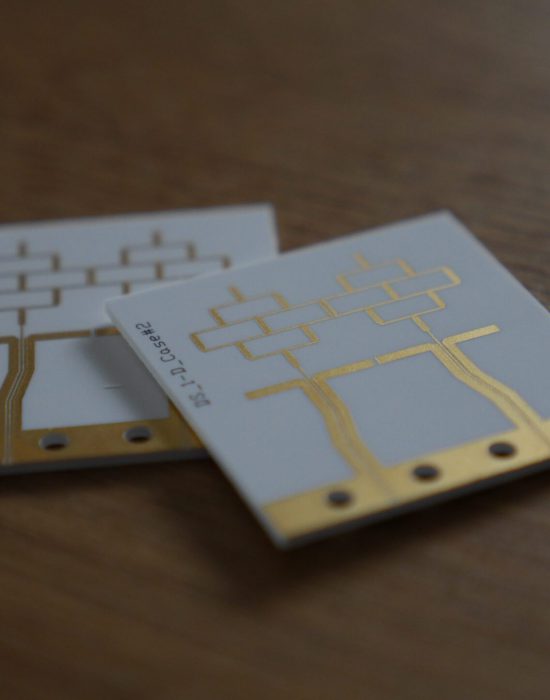 LTCC is already being used in the form of AiP & antennas in the mobile communications industry.
- Especially with regard to the expansion of 5G technology
LTCC is used primarily in the medical sector in the form of blood sensors for diabetics or in X-ray equipment.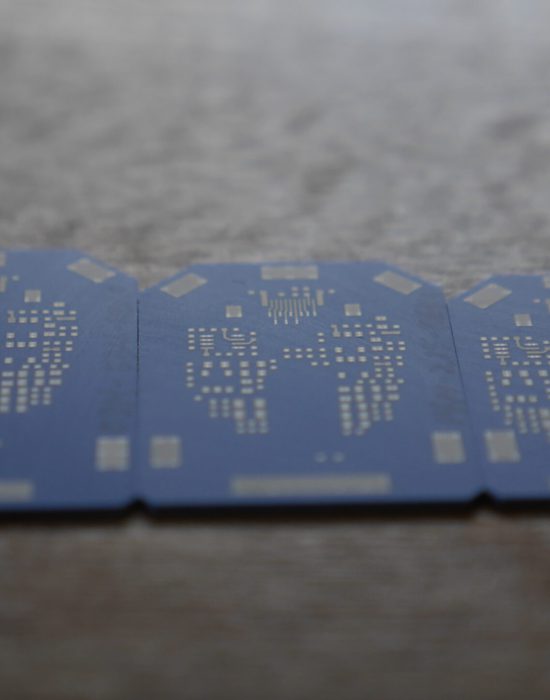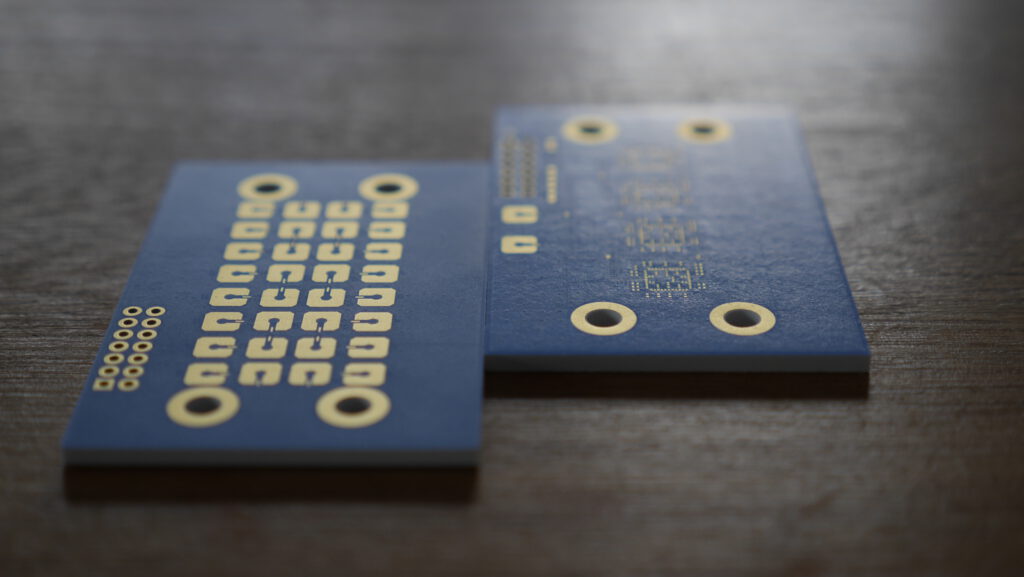 LTCC manufacturing process
For the production, a paste must first be made with which the so-called green film is produced. The green film later forms the various layers of the circuit carrier. To produce the paste, the first step is to finely grind the ceramic. This is then emulsified with solvent with the addition of suitable dispersants and organic binders and plasticisers are added. It should be noted, however, that the ingredients of the casting slip may differ depending on the dielectric properties. The resulting paste is then poured onto a substrate film using the Doctor-Blade process - the flexible, cuttable and punchable green film is created. In preparation, the green film is now cut to the required format. The previously unbaked film is structured using the micromachining process (punching, lasering, embossing). Holes are punched in the green foil, which are then filled with a metal paste. After drying, the conductive tracks, resistors, capacitive and inductive layers of sensory structures are printed by screen printing. After screen printing, the individual layers are stacked and laminated under elevated temperature. This is followed by burning out the ceramic for one hour at 350 degrees Celsius in the confection oven. This burns out 85 percent of the organic components. The result is a pore-free, monolithic ceramic. It is well known that the ceramic shrinks when it is burnt out. However, the shrinkage rate of approx. 12.7 ± 0.3 percent is already taken into account in the design and does not cause any problems in the manufacturing process. Finally, the ceramic is burnt out at 850 degrees in a normal thick-film furnace. Other functional elements are printed on using a thick-film technique or assembled using SMT technology. Various materials can be applied to the surface, such as gold.
PCB, HTCC, LTCC -
in Comparison
Can be used up to approx. 130 degrees operating temperature
Extremely heat resistant at operating temperatures up to over 1000 Gard
Heat resistant at operating temperatures up to approx. 300 degrees